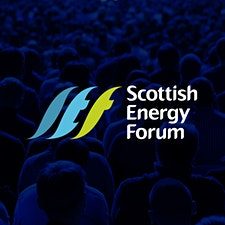 Event
Scottish Energy Forum: Infrastructure, Technology & Investment: securing North Sea supply
As a proud sponsor of the Scottish Energy Forum, Gneiss is delighted to be attending the Forum's upcoming presentation and dinner with Mitch Flegg, CEO at Serica Energy..
With an active programme of investment in infrastructure, exploration and development, Serica Energy is a committed supporter of the North Sea Transition Deal.
Serica Energy is a leading mid-tier oil and gas producer with a focus in the North Sea.
Serica's CEO Mitch Flegg will discuss activity and investment in light of current political, economic and social factors, with a particular focus on what is required to ensure the continuity of North Sea supply.
On the 7th December 2022, Mitch will discuss Serica's view on this at the Royal Scots Club in Edinburgh.
Click here for more details.
November 07 2022
Gneiss is authorised by the FCA
Energy Services and Infrastructure
September 26 2022
Gneiss advises Specialist Marine Consultants on its 100% acquisition by OEG Offshore
September 01 2022
Developing our Future Leaders
Connect with us
Our high level of service is firmly founded on the knowledge, experience, insight and judgement of our team. Find out more about what we can offer you and start your partnership with us today.